Expanding Your Reach in Gastroenterology
Our Gastroenterology products are used for therapeutic and palliative management of stones, malignant tumors and benign strictures, delivering precise ablation, vaporization, incision, excision and coagulation of highly targeted areas with minimal thermal effect to surrounding areas.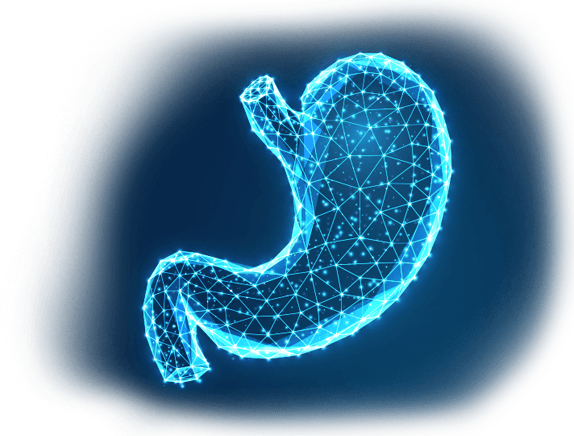 Surgical Laser Gastroenterology
The SlimLine SIS GI is the first fiber designed specifically for GI procedures. A patented fiber tip design facilitates laser technology through the cholangioscope.
Long enough to reach the bile duct

Passes easily through tight turns in the scope

Advances to the operative site with the scope in position

*Holmium-YAG Laser Lithotripsy in the Treatment of Pancreaticobiliary Calculi Utilizing Peroral Single Operator Cholangioscopy (SpyGlass®): An Update on a Multi-Center Experience; Dr. Sandeep Patel, The University of Texas Health Science Center at San Antonio, TX; Presentation given at DDW 2010.
Gastroenterology Applications
Effectively treats benign and malignant neoplasms, including, Cholangio carcinoma, Duodenal Cancer, and Esophageal tumors4.
Effective for a wide range of strictures, including Biliary, Esophageal and Colonic Strictures4.
1. Teichman JM, Schwesinger WH, Lackner J, Cossman RM. Holmium: YAG laser lithotripsy for gallstones. A preliminary report. Surg Endosc. 2001; 15: 1034-7
2. Das AK, Chiura A, Conlin MJ, Eschelman D, Bagley DH. Treatment of biliary calculi using holmium: yttrium aluminum garnet laser. Gastrointest Endosc. 1998; 48: 207-9
3. Patel SN, Rosenkranz L, Hooks B et al. Holmium-yttrium aluminum garnet laser lithotripsy in the treatment of biliary calculi using single-operator cholangioscopy: a multicenter experience (with video). Gastrointest Endosc. 2014; 79: 344-8.
4. Mao Y, Qiu H, Liu Q et al. Endoscopic holmium:YAG laser ablation of early gastrointestinal intramucosal cancer. Lasers Med Sci. 2013; 28: 1505-9.