Lumenis is a global leader in developing and commercializing energy-based solutions for the Aesthetic and Vision markets.
We have a rich history of defying technological boundaries, redefining standards, and transforming people's lives – both inside and out.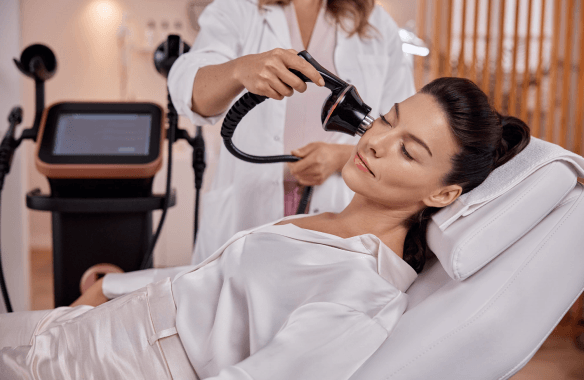 Strong brand
The Lumenis name and brand are associated with high quality among healthcare professionals.

Innovative technology
Over 220 registered patents and numerous FDA clearances.

Partnership with key opinion leaders (KOL's)
Strong KOL support and commitment to research and development.

Global reach
Active installed base of more than 80,000 systems and presence in over 100 countries.

Lumenis gives people new reasons to feel good about themselves, empowers them to live life to the fullest, and promotes genuine well-being by broadening the horizons of health.
Lumenis is a portfolio company of Baring Private Equity Asia. Headquartered in Israel and with offices on four continents, Lumenis is a truly international organization with a solid global footprint in developed and emerging markets around the world and sales in over 100 countries.
The unique set of values and key behaviors below drive us as a company and aspire to connect our team of nearly 1,500 professionals worldwide.
What We Do: At Lumenis, we empower people and innovate relentlessly
Why We Do It: Our purpose is to make a meaningful impact
How We Do It: We take ownership, we evolve and stay ahead, and we aim high