Since the introduction of the first laser photocoagulator to ophthalmology in 1970, Lumenis Vision has focused on providing ophthalmologists with innovative laser therapies to preserve and improve the sight of patients worldwide.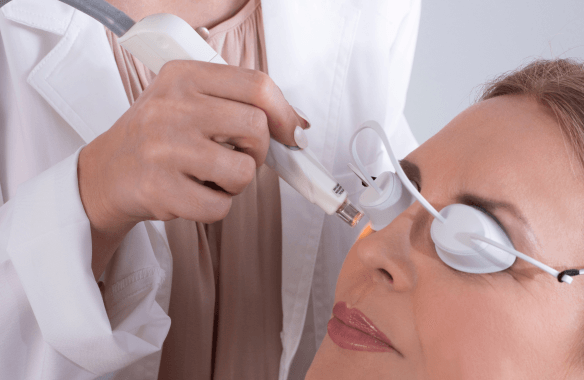 Lumenis Vision is renowned for technological breakthroughs ophthalmic lasers and a long list of industry gold standards. Our company pioneered the first argon laser photocoagulator for ophthalmology; the first approved marketer of Nd:YAG photodisruptor lasers; developed and introduced the breakthrough technology of multicolor photocoagulation along with the world's first Laser Indirect Ophthalmoscope (LIO); developed and brought to market the revolutionary SLT technology for managing POAG, and more.
Today, Lumenis Vision offers you the confidence of doing business with a company that is truly committed to ophthalmology and to meeting your needs.
Lumenis offers you to give your patients the comprehensive solution for the anterior segment.
The Antares for advanced corneal topography, and comprehensive dry eye diagnosis based on meibography and NIBUT.
Optima™ IPL for treating skin and eyelid inflammation, that in many cases are the root cause of ocular surface problems.
Learn more about our innovative Vision solutions
Learn more about our innovative Vision solutions