Lumenis Introduces New Laser Hair Removal Solution, SPLENDOR X, at the 2018 American Society of Dermatological Surgery (ASDS)
SPLENDOR X— the first solid state laser system equipped with the unique BLEND X technology for fast and effective hair removal and skin solutions
October 11, 2018 – Phoenix, AZ, USA
Lumenis Ltd., the world's largest energy-based medical device company for aesthetic, surgical and ophthalmic applications, excitedly announces its newest launch, SPLENDOR X— the first solid state laser system equipped with the unique BLEND X technology for fast and effective hair removal and skin solutions. The technology will be showcased for the first time at the 2018 American Society of Dermatological Surgery – ASDS in Phoenix from October 11th-October 14th, 2018.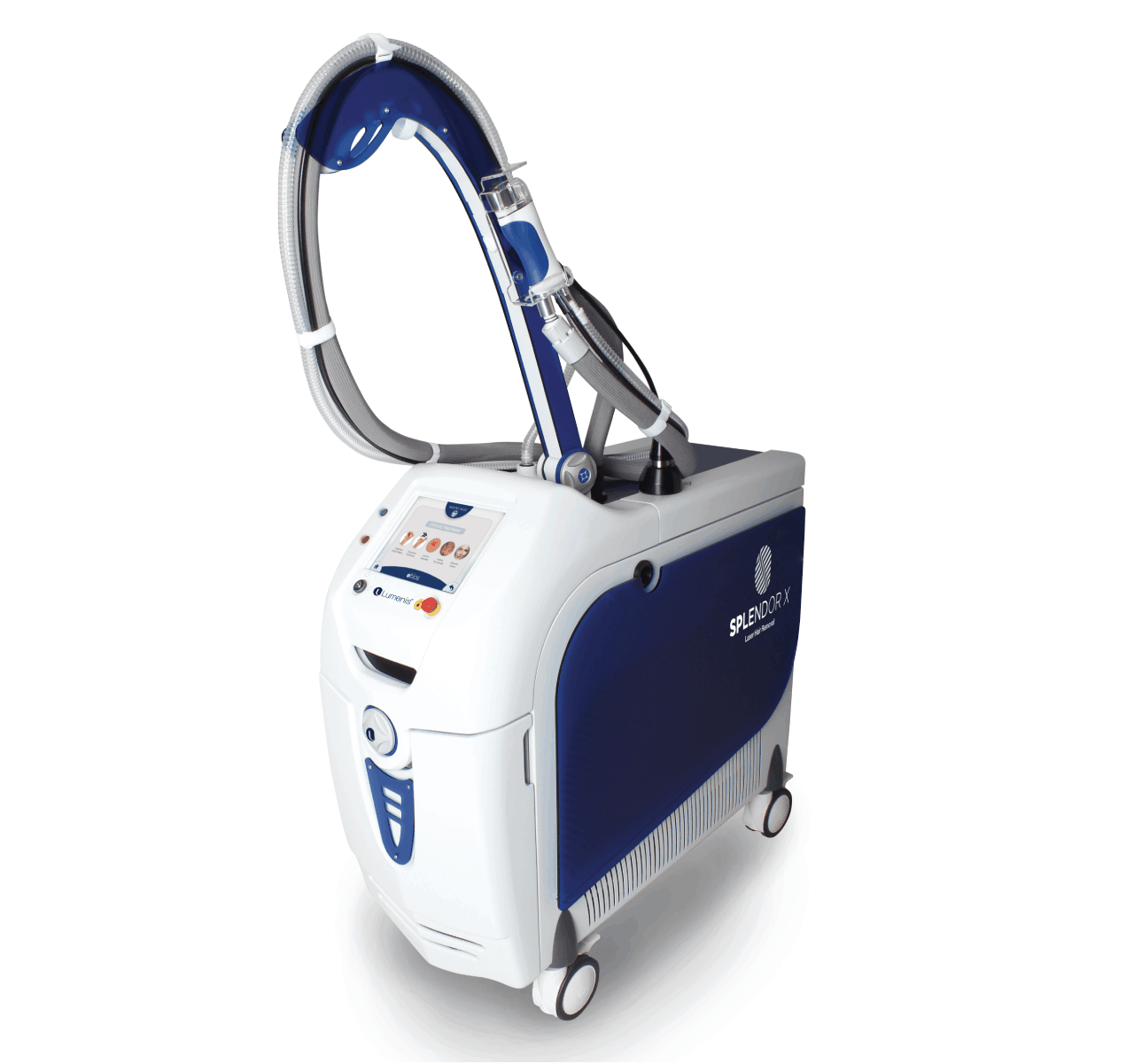 SPLENDOR X treats a wide range of hair removal procedures, with BLEND X, Binary laser emission of Nd: YAG (1064nm) and Alexandrite (755nm) wavelengths, synchronized to fire with adjustable proportions. At 250W output power, SPLENDOR X provides rapid coverage rate combining high fluency, large spot size and high repetition rate. The unique square spot shape eliminates overlap and hot spots, guaranteeing uniform skin coverage. Furthermore, a built-in plume evacuator ensures a smoke free and safer environment.
"The SPLENDOR X technology not only allows the use of the laser on all other skin tones, but due to its unique BLEND X technology, I'm able to create customized treatment options for patients of all skin types and hair types" said Dr. Suzanne L. Kilmer of Laser and Skin Surgery Center in Northern California. "The two adjustable wavelengths, Nd: YAG and Alexandrite allow me to use the machine to fit treatment requirements to each individual."
Lumenis will be showcasing SPLENDOR X, the newest addition to its laser hair removal portfolio, through Lumenis' Hot Topic Symposium at ASDS. Dr. Mary Lupo will introduce the SPLENDOR X on October 11th at 7pm-9pm in a lecture titled The Splendor of Hair Removal with NEW Synchronized Emissions & Square Spot + Body.
The device's innovations will be highlighted, such as its ability to provide deeper penetration giving uniform coverage of the treatment area quickly and safely on all skin types including tanned and darker skin tones all year round.
The SPLENDOR X the next generation in hair removal and truly expands our offering in this category," said Tzipi Ozer-Armon, CEO of Lumenis. "As with all our products, and this one specifically, we look not only to build technology, but also to create, design and inspire confidence for our customers."
In addition to launching the latest in their laser hair removal portfolio, Lumenis will offer live demonstrations of the NuEra tight, an all-in-one radiofrequency device for the body and GeneO+, a 3-in-1 super facial device.
Lumenis will be hosting a booth (#316) that will showcase all of Lumenis' latest innovations in light based technologies.
Please visit lumenis.com for more information about the Lumenis family of products.
Lumenis is a global leader in the field of minimally-invasive clinical solutions for the Surgical, Ophthalmology, and Aesthetic markets, and is a world-renowned expert in developing and commercializing innovative energy-based technologies, including Laser, Intense Pulsed Light (IPL) and Radio-Frequency (RF). For 50 years, Lumenis' ground-breaking products have redefined medical treatments and have set numerous technological and clinical gold-standards. Lumenis has successfully created solutions for previously untreatable conditions, as well as designed advanced technologies that have revolutionized existing treatment methods. Lumenis is a portfolio company of XIO Group, a global alternative investments firm headquartered in London and led by its four founders; Athene Li, Joseph Pacini, Murphy Qiao and Carsten Geyer. For more information visit: www.lumenis.com
Forward-Looking Statements
Information provided in this press release may contain statements relating to current expectations, estimates, forecasts and projections about future events that are forward-looking statements. These forward-looking statements may include but are not limited to the Company's plans, objectives and expectations for future operations, including its projected results of operations. Forward-looking statements are often characterized by the use of forward-looking terminology such as "may," "will," "expect," "anticipate," "estimate," "continue," "believe," "should," "intend," "plan," "project" or other similar words, but are not the only way these statements are identified. These forward-looking statements are based upon our management's current estimates and projections of future results or trends. Actual results may differ materially from those projected as a result of certain risks and uncertainties these forward-looking statements are made only as of the date hereof, and the Company undertakes no obligation to update or revise the forward-looking statements, whether a result of new information, future events or otherwise.
For further information, contact 5W Public Relations at Lumenis@5wpr.com.