Stellar M22 Optimized Design Optimized Success
Want to learn how the Stellar M22 can drive your practice forward? With four technologies in one platform, Stellar M22 can treat over 30 skin conditions and hair removal.
In this webinar leading experts share their experience with the new ergonomic IPL handpiece, specially designed with practitioners in mind, and elaborate on the Stellar M22's new design and simplicity of use.
DR. Ross: E. Victor Ross, MD ,Dermatologic Surgeon, board-certified in Dermatology, Director of Laser and Cosmetic Dermatology Scripps Clinic, CA, US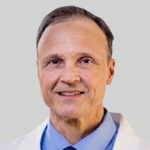 DR.Goldman: Mitchel P. Goldman – MD, dermatologic surgeon, Diplomate of the American Board of Cosmetic Surgery, founder and Medical Director of Cosmetic Laser Dermatology, CA, US