UltraPulse Clinical Webinar
Changing People's Lives with UltraPulse and AcuPulse Ablative CO2 Lasers
Join Tammy Haddad and Sandra Woods to hear their experience with the UltraPulse device, quoted the gold standard of CO2 laser treatments, and the most powerful CO2 laser in aesthetic medicine. In addition, we look at the benefits of the AcuPulse device, which provides CO2 laser treatments with a slightly smaller footprint in the clinic.
Together we explore the clinical practice guidelines of the highly versatile UltraPulse device, offering 34 FDA-cleared dermatology and plastic surgery indications, and over 100 additional surgical indications. With its ActiveFX™ fractional mode, the UltraPulse offers outstanding cosmetic laser solutions, treating fine lines, skin texture and even pigmentation. The DeepFX™ fractional mode provides an in-depth treatment of wrinkles and scars by encouraging the regeneration of collagen and elastin within the tissues. The combined effect of these two modes – the TotalFX™ mode – offers the benefits of both superficial and deep fractional CO2 treatments.
This webinar also discusses the most frequent and effective uses for CO2 lasers in the clinic, like scar removal and skin resurfacing, especially the improvement of mobility and quality of life for patients with burn scars or acne scars. It touches on the potential combination of these devices with additional aesthetic devices, expanding treatment options for a wide range of skin types, indications, and age groups. Finally, we also discuss the devices' business potential, with it's high revenue stream and quick ROI.
Experienced Senior Sales Manager with a demonstrated history of working in the medical device industry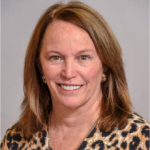 Experienced Clinical Director with a demonstrated history of working in the hospital & health care industry.