Legend Pro+ and the role of a multi-modality device in today's practice environment
In this webinar Dr. Gold does a market overview and explains the relevance of a multi-modality device like Legend Pro+ in today's practice environment . He elaborates on how this 4 in 1 platform allows you to treat almost everything making your patients' wishes come true while ensuring their safety and long-term satisfaction. From resurfacing of the upper layers of the skin, promoting the regeneration of collagen and elastin fibers in the deeper dermis to toning and firming the SMAS layer, firming and toning of muscles in the treatment area, learn more on how Legend Pro+ offers a complete toolkit of non-invasive and minimally invasive technologies for creating tailor-made treatments and personalized results for your patients.
MD, FAAD Dermatologist and Cosmetic Surgeon is the founder and medical director of Gold Skin Care Center, Advanced Aesthetics Medical Spa, The Laser & Rejuvenation Center, and Tennessee Clinical Research Center located in Nashville, Tennessee.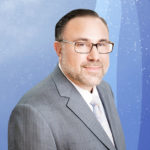 ***Not available in the USA
PB-00023460 Rev A