Lumenis Celebrates 50 Years of Changing Lives Through Innovation at the American Academy of Dermatology (AAD)
American Academy of Dermatology (AAD) Annual Meeting in Orlando, FL from March 3rd – 7th, 2017.
March 1, 2017 – Orlando, FL, USA
Lumenis Ltd., the world's largest energy-based medical device company for surgical, aesthetic, and ophthalmic applications, proudly announces its 50th anniversary, which will be celebrated at the American Academy of Dermatology (AAD) Annual Meeting in Orlando, FL from March 3rd – 7th, 2017.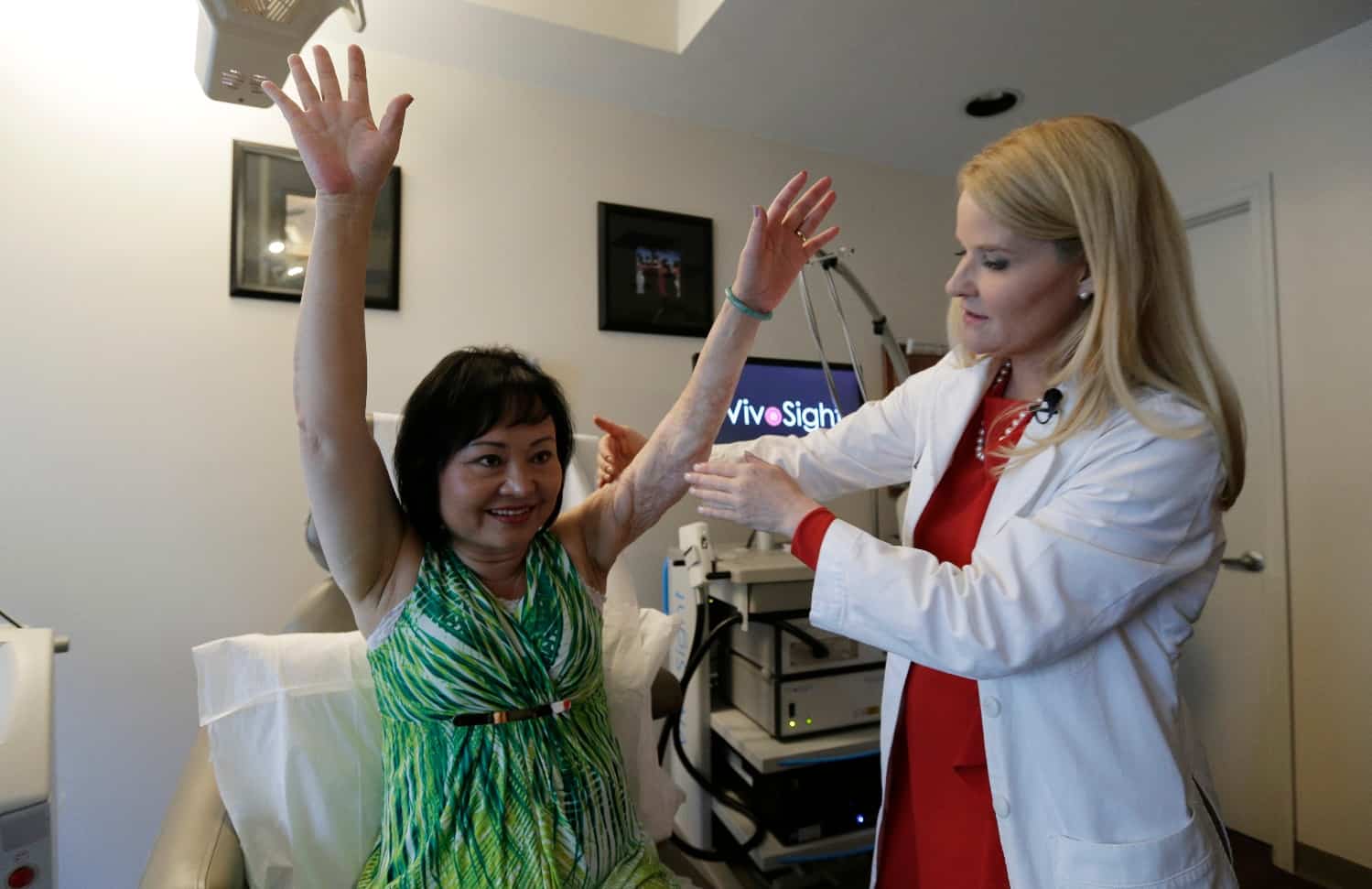 As an international leader in the development and commercialization of innovative aesthetic energy-based technologies, Lumenis has invented Intense Pulsed Light (IPL™) for skin treatments, LightSheer® – diode laser for hair removal and the UltraPulse® – the most powerful CO2 laser in aesthetic medicine, among many others. Lumenis has redefined medical treatments and set numerous technological and clinical gold standards. The company has successfully created solutions for previously untreatable conditions, as well as designed advanced technologies that have revolutionized existing treatment methods.
"When we were the first to develop the IPL in the 1990s, it was not clearly understood how a pulsed broadband non-laser energy source could treat specific chromophore targets, but through the years it has proven to be one of the most versatile technologies on the market. The invention of these laser and light-based approaches for dermatology- opened up my practice for a whole new set of aesthetic indications [that] I never had a good solution for. Now I can't do [it] without them," said Dr. Mitchel P. Goldman, from Cosmetic Laser Dermatology, San Diego, Medical Director for West Dermatology and a former Medical Director at Lumenis. Dr. Goldman is a guest speaker at the AAD.
Lumenis' vision is to provide better technology for better patient care through innovative energy-based solutions. With a ground-breaking technological legacy of five decades, the company is committed to enhancing patient health and quality of life, addressing new and growing needs of the aging population, and continuing to offer medical professionals innovative solutions to meet the developing and dynamic healthcare environment of the 21st century.
"Lumenis is proud to provide advanced noninvasive solutions from the most common to the most severe skin concerns," said Tzipi Ozer-Armon, CEO of Lumenis. "As we have for the past 50 years, Lumenis is committed to continue supporting medical community leaders advancing the use of medical laser technologies and providing innovative, life-changing treatment benefits."
In an effort to serve underprivileged and underserved populations, Lumenis has partnered with a number of foundations, hospitals, and healthcare professionals internationally, with countries including Haiti, Russia, St. Lucia, India, Africa, and Armenia, to provide the latest energy-based treatments to patients suffering from conditions such as BPH, burn injuries, and glaucoma. Lumenis lasers are used in humanitarian missions around the world to treat wounded warriors, war survivors, and severe scar patients, including Kim Phuc, a survivor of the Vietnam War bombing who is recognized as "The Girl in the Picture."
Lumenis lasers improve the quality of life of many patients around the world, such as cancer survivor, Angela Wissel, who is also speaking at the AAD. "The FemTouch procedure was absolutely life changing. I couldn't believe the difference in just a short amount of time, and we had our life back – literally. It was amazing," said Wissel. "The treatments are quick, they are painless, they're easy, and I wish I had known about this instead of suffering for years waiting for a solution."
Lumenis will honor its 50th anniversary and decades of innovation at this year's AAD with a champagne celebration. Please visit lumenis.com for a detailed agenda of activities at the conference. For more information about the Lumenis family of products, please visit the Lumenis booth (#2541), where attendees can win prizes for answering fun quiz questions about laser history.
About Lumenis
Lumenis is a global leader in the field of minimally-invasive clinical solutions for the Surgical, Ophthalmology, and Aesthetic markets, and is a world-renowned expert in developing and commercializing innovative energy-based technologies, including Laser, Intense Pulsed Light (IPL) and Radio-Frequency (RF). For 50 years, Lumenis' ground-breaking products have redefined medical treatments and have set numerous technological and clinical gold-standards. Lumenis has successfully created solutions for previously untreatable conditions, as well as designed advanced technologies that have revolutionized existing treatment methods. For more information visit: www.lumenis.com
Forward-Looking Statements
Information provided in this press release may contain statements relating to current expectations, estimates, forecasts and projections about future events that are forward-looking statements. These forward-looking statements may include but are not limited to the Company's plans, objectives and expectations for future operations, including its projected results of operations. Forward-looking statements are often characterized by the use of forward-looking terminology such as "may," "will," "expect," "anticipate," "estimate," "continue," "believe," "should," "intend," "plan," "project" or other similar words, but are not the only way these statements are identified. These forward-looking statements are based upon our management's current estimates and projections of future results or trends. Actual results may differ materially from those projected as a result of certain risks and uncertainties These forward-looking statements are made only as of the date hereof, and the Company undertakes no obligation to update or revise the forward-looking statements, whether a result of new information, future events or otherwise.
For further information, contact 5W Public Relations at Lumenis@5wpr.com.