Lumenis is Proud to Support Scars II, the Second International Scar Treatment Conference in Israel
International Scar Treatment Conference in Israel
March 19, 2018 – Yokne'am, Israel
Lumeni Ltd., the world's largest energy-based medical device company for surgical, aesthetic, and ophthalmic applications, announced that it will again be supporting the International Scar Treatment Conference in Israel, which will be held for the second time in Tel Aviv, on March 21st-22nd, 2018.
Last year, at the very first Scar Treatment Conference, the international event allowed key opinion leaders from the USA, Europe and Israel to gather and share important new studies and patient care protocols. Among them were Dr. Jill Waibel, Dr. Peter Shumaker, Dr. Mateo Tretti Clementoni and other leading experts, who spoke about the unique Lumenis UltraPulse® SCAARFX™ solution for severe scar treatment.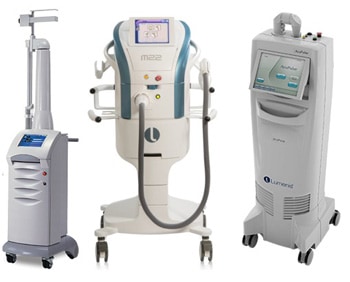 "Treatment of scars is my passion and last year's 2017 International Scars Conference was one of the most informative meetings regarding this topic," said Dr. Matteo Tretti Clementoni. "Lumenis produces a variety of devices including the UltraPluse CO2, the ResurFX™ (1565 nm non-ablative fractional), and the IPL with OPT™, that allow me to treat most of the scars I see during my everyday activity. Using their devices along or in combination we are not only able to change the features of a scar but also to really improve the quality of life of the patients."
Under the direction of The Tel Aviv Medical Center, Ichilov, with the Israel Society of Dermatology and Venereology, the Israeli Society for Dermatologic Surgery and the Israeli Society of Plastic and Aesthetic Surgery, the conference will bring together experts from the plastic surgery, aesthetic, and dermatology community worldwide to explore the newest, cutting-edge practices in scar treatment and aesthetics.
"Lumenis is proud to support the second International Scar Treatment Conference in Israel," said Tzipi Ozer-Armon, CEO of Lumenis. "We take great pride in our meaningful solutions for scar treatments, which not only impact the visibility of scars, but the quality of life of patients who suffer from them."
Lectures will be held on a diverse range of topics, including scar mitigation and healing, surgery and trauma, therapies for medical management, laser and light therapy, and acne scarring and striae to name just a few. In addition to the presentations, and a live scar treatment workshop, an extensive, professional exhibition will be held to showcase the latest breakthrough innovations in medical equipment and the pharmaceutical industry worldwide, including a section featuring Lumenis breakthroughs, such as the UltraPulse® SCAARFX™, M22™ – multi application platform, and AcuPulse™.
On Wednesday, March 21st and Thursday, March 22nd the Lumenis UltraPulse® SCAARFX™, M22™ – multi application platform, and AcuPulse™ complete aesthetic workstation will be the focus of over 20 lectures at the Scars II Conference. Highlights include, live scar treatments workshop by world renowned experts, "Ameliorating pain and itch", by Dr. William Norbury, "Algorithm for laser scar treatment", by Dr. Matteo Tretti Clementoni, and more. Please visit lumenis.com for a detailed agenda.
About Lumenis
Lumenis is a global leader in the field of minimally-invasive clinical solutions for the Surgical, Ophthalmology, and Aesthetic markets, and is a world-renowned expert in developing and commercializing innovative energy-based technologies, including Laser, Intense Pulsed Light (IPL) and Radio-Frequency (RF). For 50 years, Lumenis' ground-breaking products have redefined medical treatments and have set numerous technological and clinical gold-standards. Lumenis has successfully created solutions for previously untreatable conditions, as well as designed advanced technologies that have revolutionized existing treatment methods. For more information visit: www.lumenis.com
Forward-Looking Statements
Information provided in this press release may contain statements relating to current expectations, estimates, forecasts and projections about future events that are forward-looking statements. These forward-looking statements may include but are not limited to the Company's plans, objectives and expectations for future operations, including its projected results of operations. Forward-looking statements are often characterized by the use of forward-looking terminology such as "may," "will," "expect," "anticipate," "estimate," "continue," "believe," "should," "intend," "plan," "project" or other similar words, but are not the only way these statements are identified. These forward-looking statements are based upon our management's current estimates and projections of future results or trends. Actual results may differ materially from those projected as a result of certain risks and uncertainties these forward-looking statements are made only as of the date hereof, and the Company undertakes no obligation to update or revise the forward-looking statements, whether a result of new information, future events or otherwise.
For further information, contact 5W Public Relations at Lumenis@5wpr.com.
PB-2010161 Rev A